Speak of the Devil
Every Other Sunday at 6 PM PST on Twitch.Tv/InfinityBreakGaming
Wednesdays on iTunes / Google Play / Infinity Break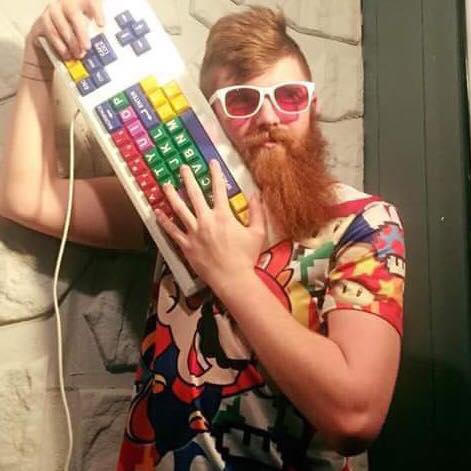 My name is Johnny Rinaldo, I'm the writer and dungeon master for Speak of the Devil. I hosted a queer board game night in Portland for several years, but my first tabletop rpg was a Pathfinder campaign that only began about 2 years ago. I fell in love with tabletop rpgs and got into a 5e campaign before DMing my own. Speak of the Devil is my first self-written campaign and I'm excited to see it play out.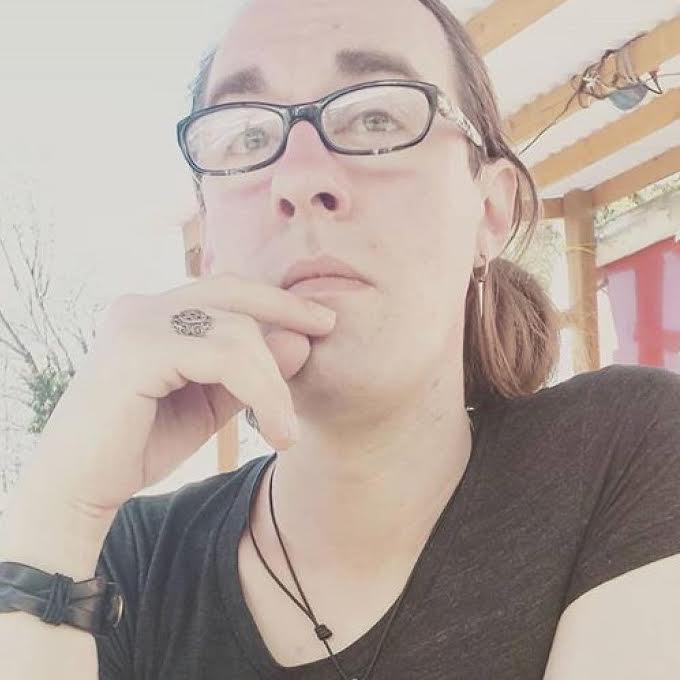 Verml
Blade Mage Teifling
Terra Bosart is a Portland based fantasy illustrator, with a deep appreciation for RPG's in general. With more Magic The Gathering and Final Fantasy under her belt than D&D, she remains nonetheless a fan of building fantasy worlds and stories, regardless of format. Pun enthusiast.

Check out Terra's fantasy illustration portfolio, including her character art for Speak of the Devil at her The 5th Aeon website
Derreth Fenjor
Half Elf Warlock
My name is Andrew Eakle, I started my tabletop journey with D&D 3.5 in.. I want to say.. 2012? Before that though I've always been into fantasy and role playing video games, with Diablo 2 being my all-time favorite. The thing I love about tabletop RPGs and RPGs in general is building a story with other people, even when that story doesn't end up going where you expect or particularly want. Since 2012, I've both played and DM'd a ton of D&D and will continue to do so as long until my untimely demise in a warlock duel.
Dr. Eden Radford
Human Battle Medic
Meet Ben Hamlin. He'll be playing the disgraced Dr. Eden Radford. Ben's been playing tabletop RPGs since high school and participated in his first campaign instead of going to prom. He has an affinity for spell casters, but has never played a healer before. Ben thrives on mythological world building story telling and lore, and therefore loves the Tolkien world. If Dungeons and Dragons was competitive, Ben would have lost already
In addition to Speak of the Devil, Ben also hosts his own tabletop game Cursed Seas right here on Infinity Break. If you like Pirates and Pathfinder, this is the game for you.
Tordek Frostbeard
Dwarven Ranger

Quinn Grey has been playing tabletop role playing games since they were a kid, and played their first campaign at the age of thirteen. Since leaving Portland, Quinn suffered through a struggle we all do - being unable to find players to play in campaigns, but now that they're back in the City of Roses. they've jumped back into tabletop games headfirst. Quinn is a huge fantasy novel fan - with Harry Potter and Lord of the Rings being her favorite. They've even got a tattoo of J R R Tolkien's legendary insignia.
Meet Stacy LeFevre
Stacy LeFevre is a Washington based graphic designer and illustrator who is the artistic genius behind Speak of the Devil's watercolor logo. You can find more of her work on her website or go to her Facebook for more of her unique and beautiful fantasy art.